Black Eyed Pea Salad is the perfect summer side, but will also be a favorite side at your holiday dinners like Thanksgiving and Christmas. This easy-to-make fresh side salad with delicious flavors and beautiful colors is a welcome addition to any meal.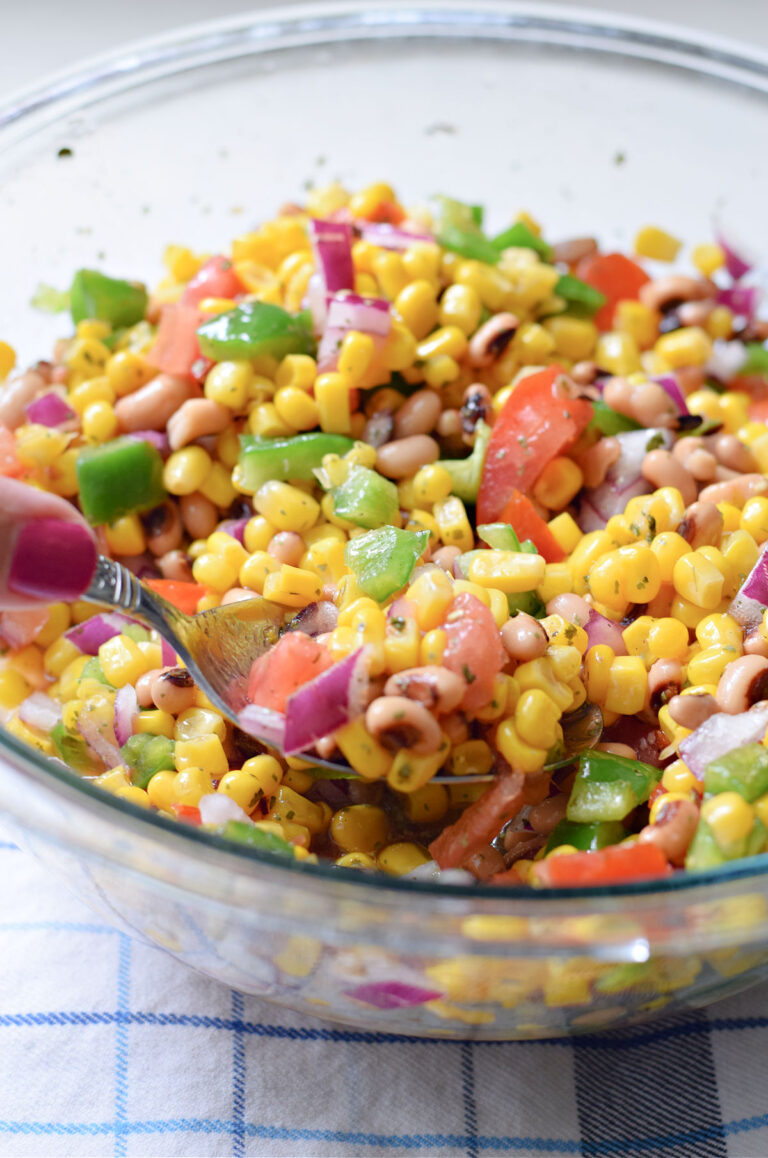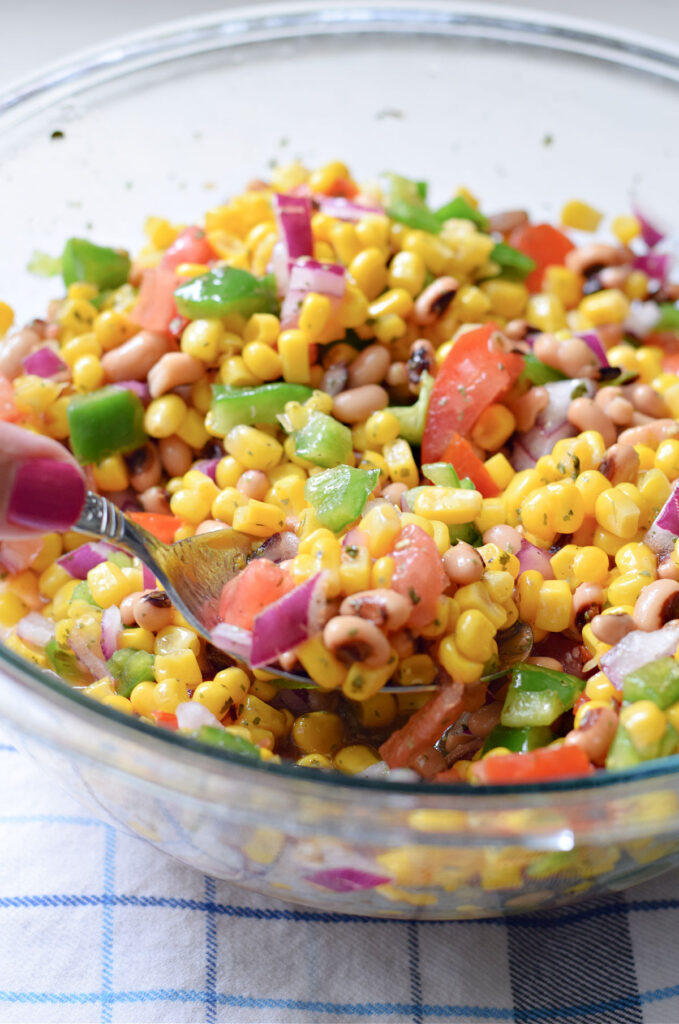 Black Eyed Pea and Corn Salad
I took this Black Eyed Pea which is also called Cowboy Caviar to a family reunion and it was gone in minutes. Everyone commented on it, which of course made me feel really good. That's also when I knew I had to share it with all of you.
When it comes to potlucks and holiday meals I love the Main Course, but it's usually the sides that fill most of my plate. I love sampling the side recipe like Cowboy Baked Beans, or Sauteed Corn and Green Pepper which are both an absolutely perfect side for most sides
What I love about this recipe
It is a huge crowd-pleaser
This black-eye pea salad is super easy to make
It's a great side that you can make ahead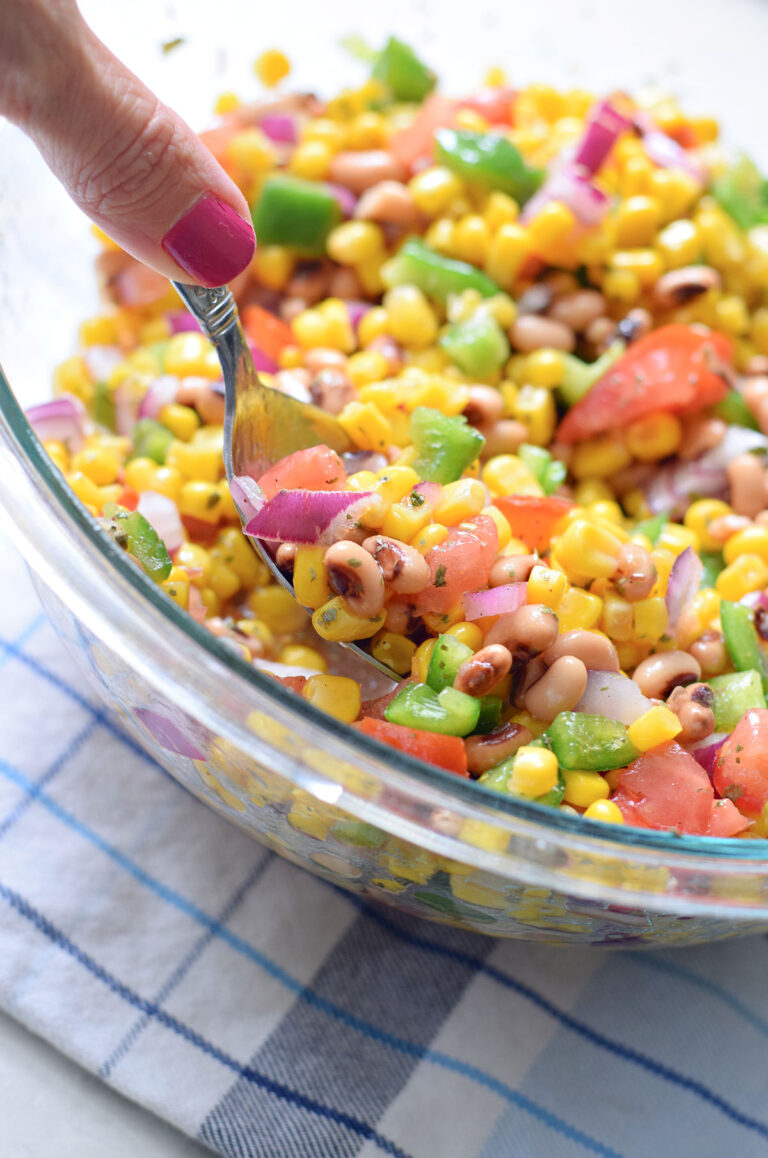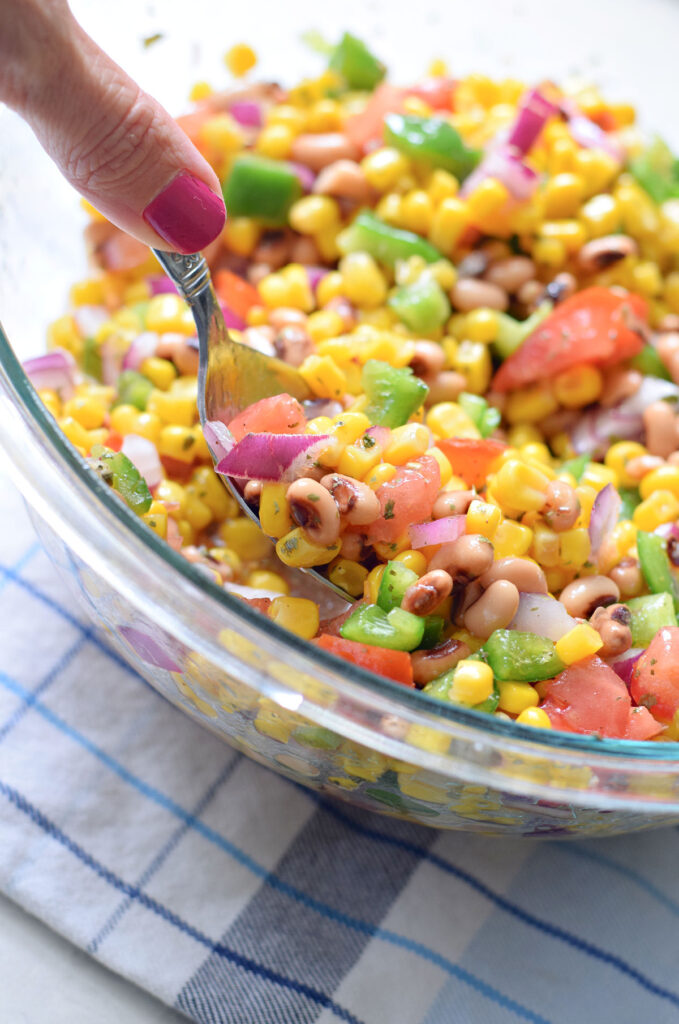 Ingredients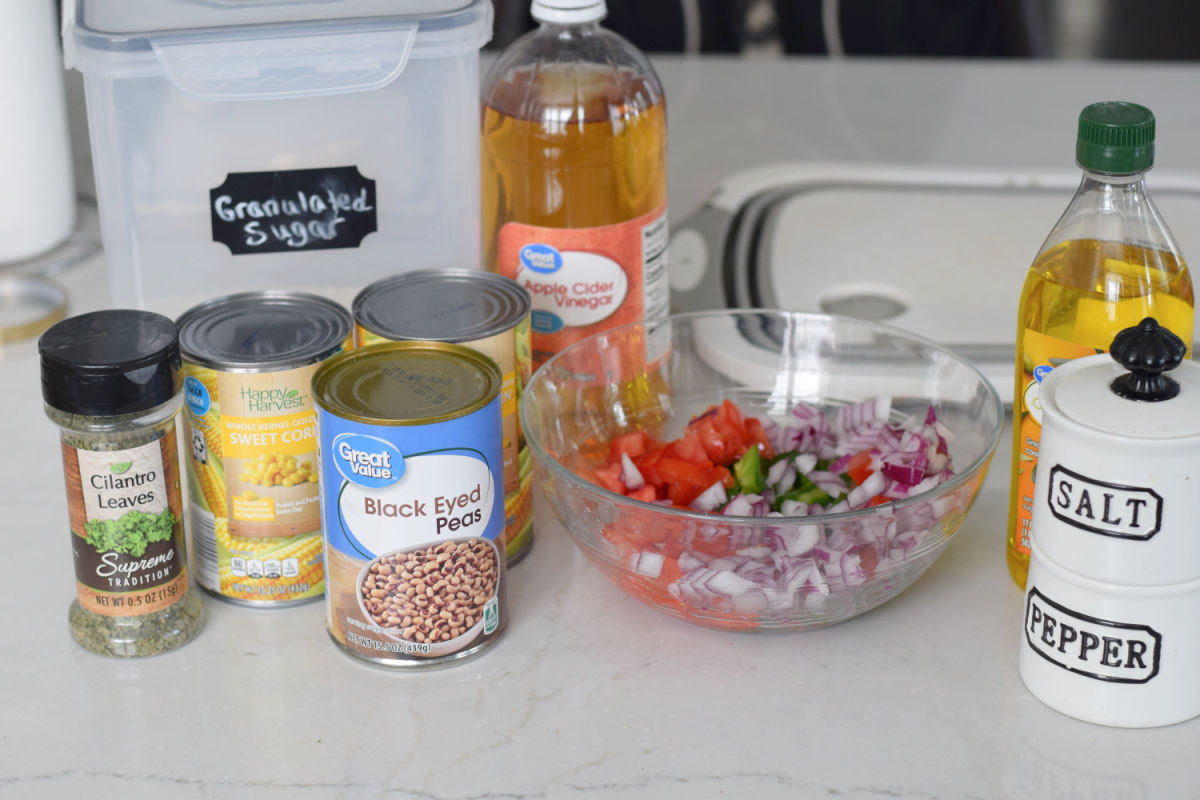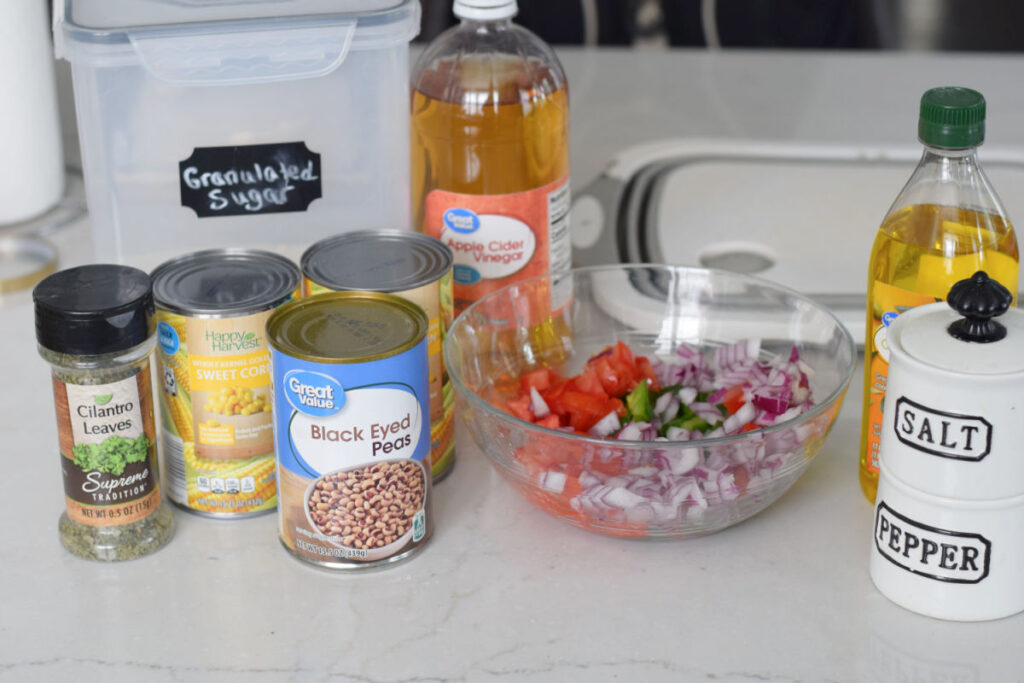 Black-Eyed Peas – I thought I had 2 cans of black-eyed peas, but I only found one. The salad still tasted amazing, but next time I would definitely add that second can of black-eyed peas
Sweet Corn – This should be drained
Tomatoes – If it's summertime and you have a garden full of tomatoes, that would be the absolute perfect scenario, but no worries if you don't. Just grab a couple of tomatoes from the grocery store
Green Pepper – bell pepper pairs so well with all of the other ingredients in this recipe. It adds some crunch as well as flavor
Red Onion – This is such a necessary component to this recipe. It is such a great flavor that is well balanced in the middle of the vinegar dressing
Cilantro – I would grab fresh cilantro for this recipe. It lends such a delicious flavor
Dressing
Apple Cider Vinegar – This would be my preferred vinegar, but if you don't have any then you can replace it with red wine vinegar, white wine vinegar, and rice wine vinegar
Sugar – Just plain old granulated vinegar is what you'll need
Olive Oil – I haven't tried to substitute this with a vegetable oil but I don't see why you couldn't
Salt – table salt
Pepper – ground black pepper
Equipment
You'll need some mixing bowls and mixing utensils for this recipe
How to Make Black Eyed Pea Salad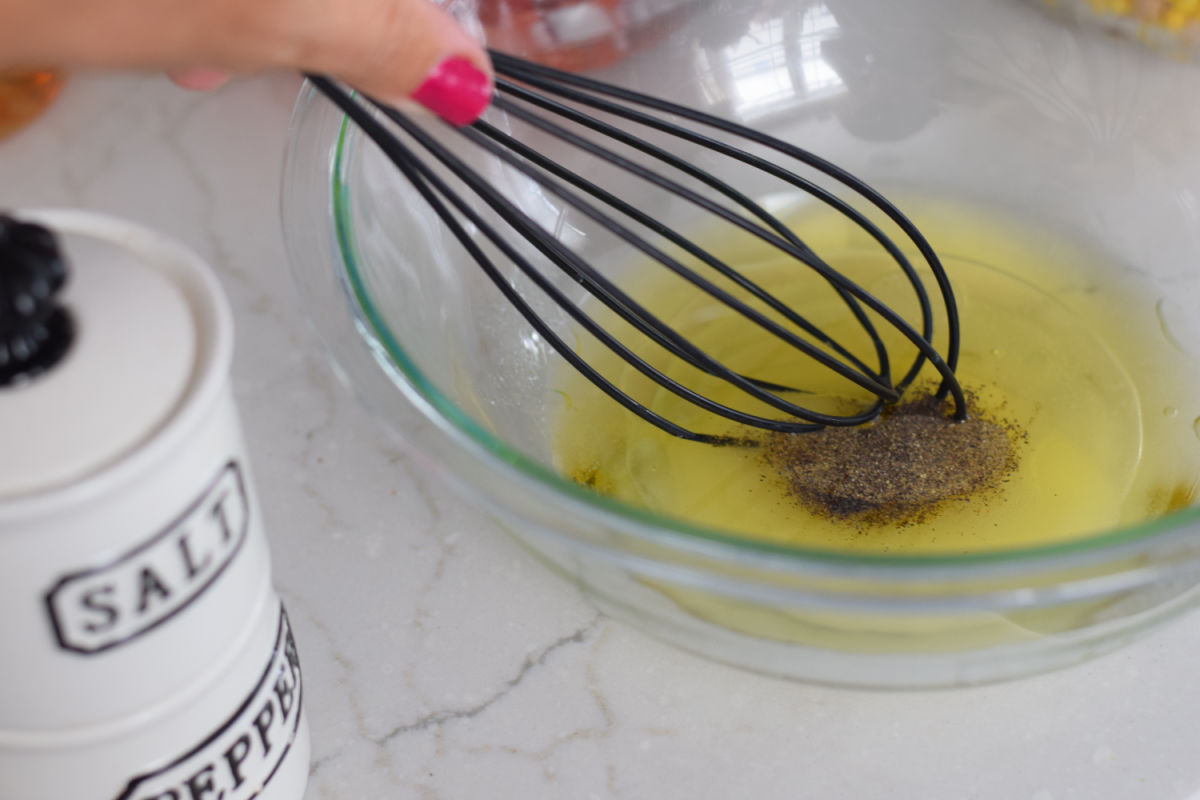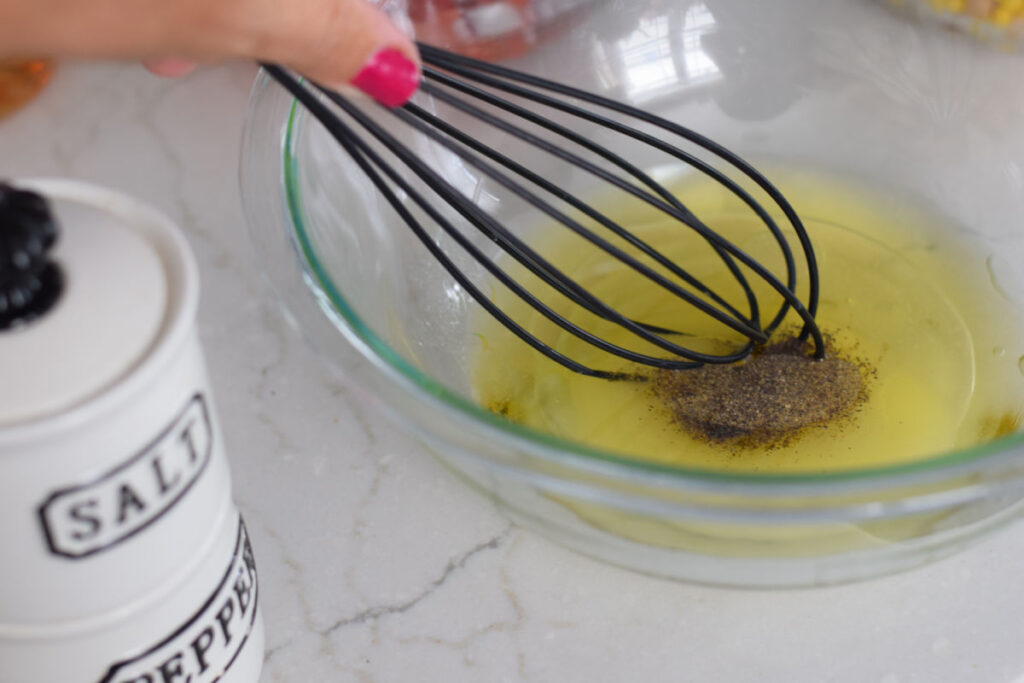 In a large bowl, whisk vinegar, olive oil, sugar, salt, and pepper
Add rinsed black-eyed peas, drained sweet corn, tomatoes, red onion, and cilantro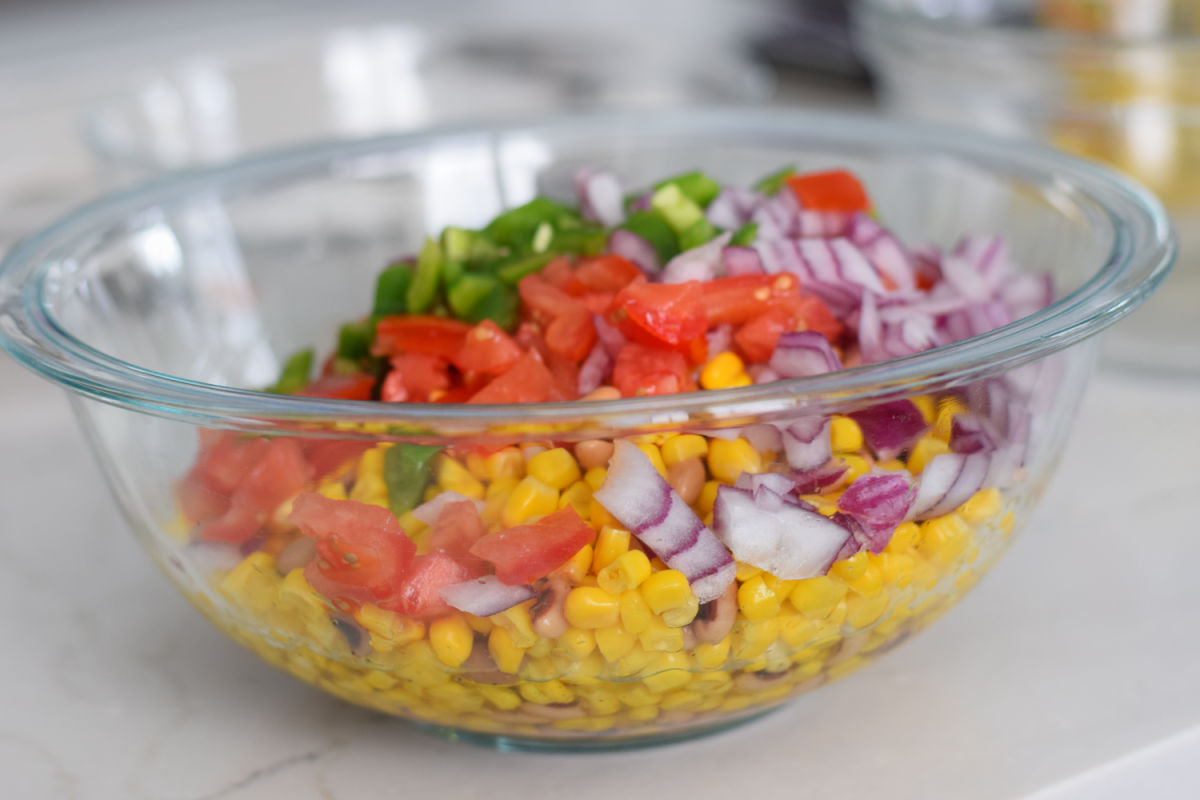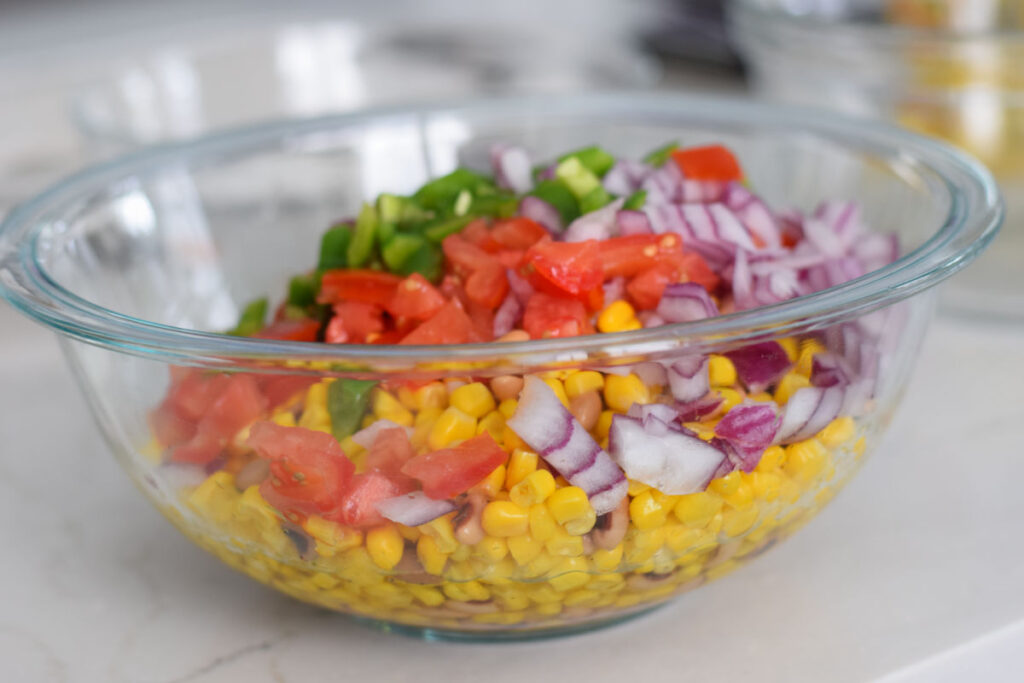 Fold into the vinegar mixture and toss until coated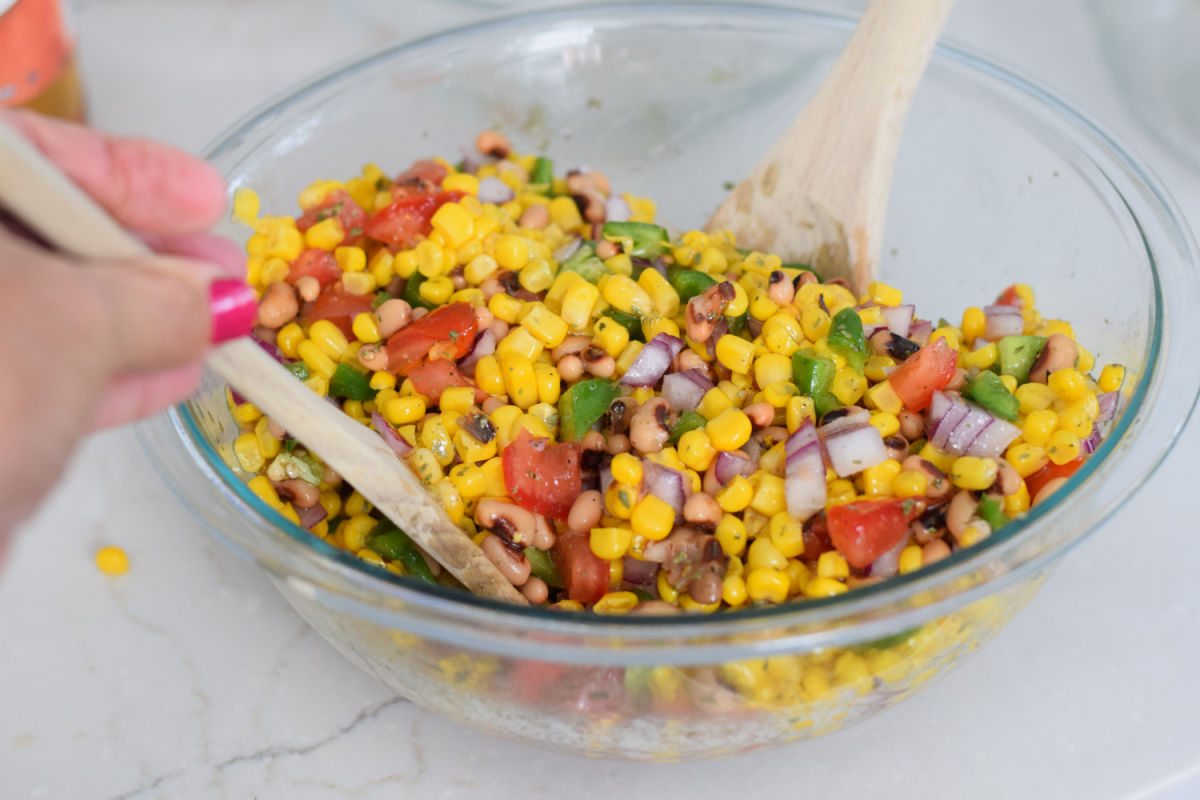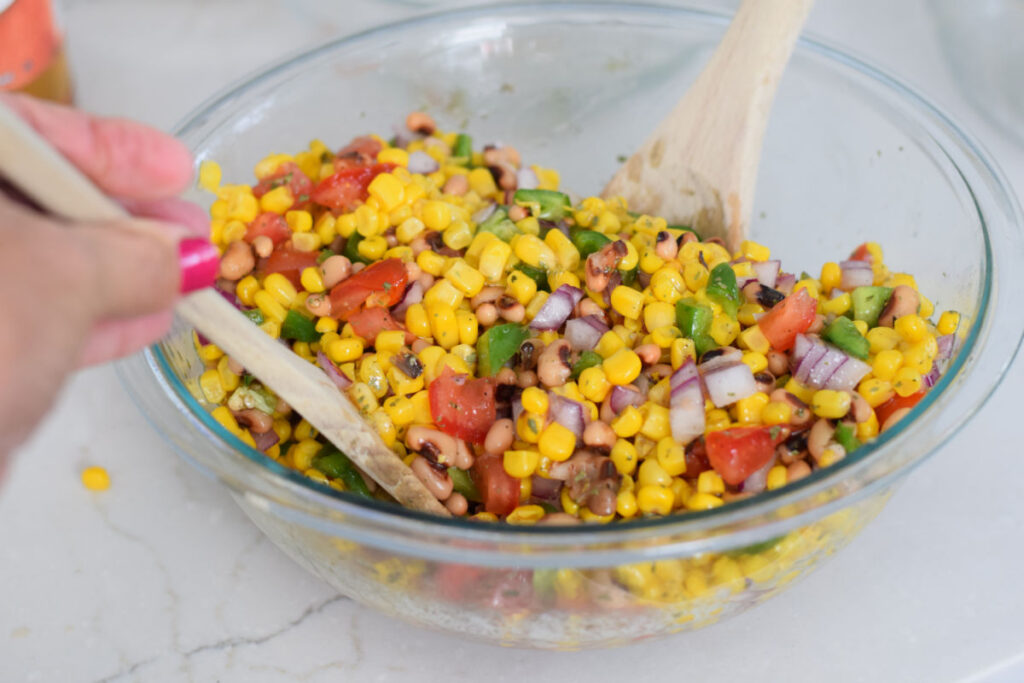 Resting
If you have time, then let the salad rest at room temperature for an hour
If you make this ahead of time then you can cover and place in the refrigerator until you are ready to serve
Serving
This salad is best served at room temperature with tortilla chips or butter crackers
Variations/Substitutions
Onion – Not everyone likes red onion. You can substitute Vidalia Onion or green onion
Vinegar – If you don't have apple cider vinegar, then you can use rice wine vinegar, red wine vinegar, or white wine vinegar
Cilantro – Some people have an aversion to cilantro, or you just don't have any. You can use parsley instead
Olive Oil – If you don't have olive oil then you can use vegetable oil or canola oil
Add-Ins
Cucumber
Celery
Carrot
Roasted Red Pepper
What to Serve With Black Eyed Pea Salad with Corn
grilled ribs
hamburgers
creamed corn
What temperature do you serve Black Eyed Pea Salad?
Black Eyed Pea Salad or Cowboy Caviar is best served at room temperature
Are Black Eyed Peas Good for You?
Yes! There are so many health benefits to black-eyed peas. They aid in heart health, digestive health, and are an excellent source of calcium, vitamin K, and Vitamin A
Storing
Storing: Store leftover black-eyed pea salad covered in the refrigerator
More Salad Recipes You'll Enjoy
Serving Size
This recipe will serve a crowd. If I had to put a number on it, I'd say 20, but it really depends on the serving size
It's really perfect for potlucks, picnics, or holiday meals
If you need more, you can double this recipe
Come Hang Out with Me on Social Media
I would love to see you over on Facebook on my page called Recipes Passed Down, or on my Pinterest Page Recipes Passed Down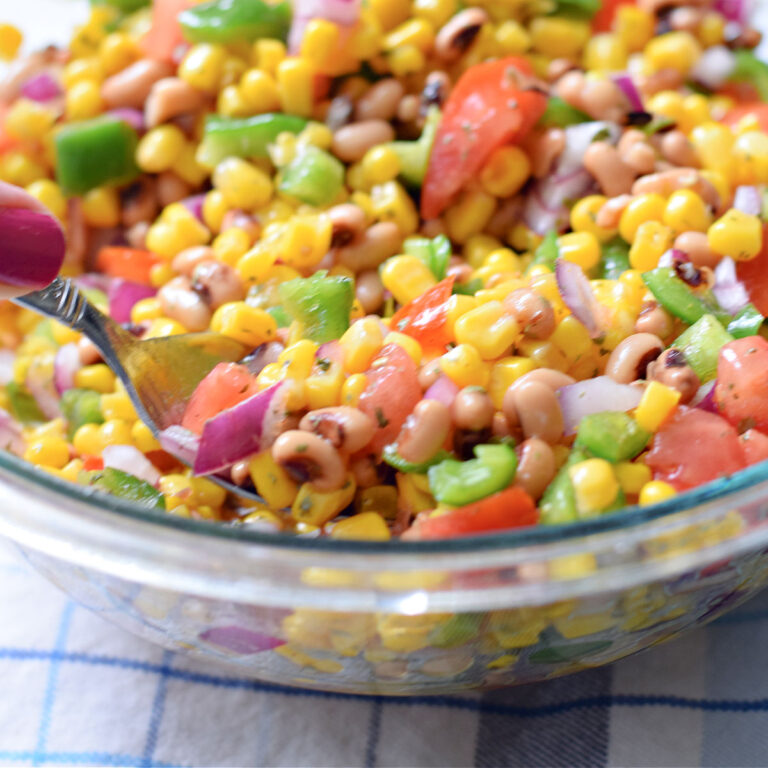 Black Eyed Pea Salad
A delicious salad that is served as a side or as a dip
Ingredients
1

15 oz.

black eyed peas

drained and rinsed

2

15 oz.

sweet corn

drained

1

medium

bell pepper

green – diced

1

small

red onion

diced

2

large

tomatoes

chopped

2

tbsp.

cilantro

fresh – chopped
Dressing
¼

cup

apple cider vinegar

½

cup

olive oil

¼

cup

sugar

¼

tsp.

salt

¼

tsp.

pepper
Instructions
In a large bowl, whisk vinegar, olive oil, sugar, salt, and pepper

Add rinsed black-eyed peas, drained sweet corn, tomatoes, red onion and cilantro

Fold into the vinegar mixture and toss until coated
Resting
If you have time, then let the salad rest at room temperature for an hour

If you make this ahead of time then you can cover and place in the refrigerator until you are ready to serve
Notes
Nutrition facts are only an estimate 
Serving
This salad is great with tortilla chips or buttered crackers 
Nutrition
Calories:
131
kcal
Carbohydrates:
8
g
Protein:
1
g
Fat:
11
g
Saturated Fat:
2
g
Polyunsaturated Fat:
1
g
Monounsaturated Fat:
8
g
Sodium:
52
mg
Potassium:
150
mg
Fiber:
1
g
Sugar:
7
g
Vitamin A:
877
IU
Vitamin C:
22
mg
Calcium:
10
mg
Iron:
0.3
mg